[Sponsored Post] My dream of a mobile phone - Samsung GALAXY S5 LTE
This is how my usual day at the Ohvola office revolves.
Together with the fashion stylist, we style the
featured items for possible flatlays or detail shots
and upload them
on to our Instagram/Facebook feed.
As a blogger and fashion store owner, it also requires me to take outfit shots or selfies for beauty-related
advertorials
almost everyday of the week.
My compact camera/dslr might not be with me all the time,
cos' they can get pretty bulky to bring around or too big to place in my clutch.
Therefore, a phone with
good camera specifications
will definitely come in really handy.
So, this brings me to the favorite feature of
my dream of a phone - the
Samsung GALAXY S5 LTE
Designed for what matters most to consumers, the GALAXY S5 LTE offers consumers a refined experience
with innovation and essential features for day-to-day use. It combines dedicated fitness tools, an advanced
camera, fast network connectivity, and enhanced device protection features to help consumers stay fit and
connected in style.
The GALAXY S5 LTE blends iconic Samsung design with modern trends to appeal to a range of
consumer tastes and interests. The GALAXY S5 LTE features a perforated pattern on the back cover
creating a modern glam look. Its new sleek, contoured shape comes in an array of vivid colors to
complement the style of the individual consumer.
In fact, this is my first Android phone to date! I have been spending time exploring the different features,
and they surprise me all the time. Here's a few that blew me away:
1) An outstanding 16MP camera and an improved Fast Auto Focus, at up to 0.3 seconds. With its
advanced Real Time HDR (Rich Tone), the GALAXY S5 LTE is capable of reproducing natural light and
colour with striking intensity in any circumstances. In addition, the new Selective Focus feature allows users
to focus on an object while simultaneously blurring out the background or foreground. With this capability,
consumers no longer need a special lens kit to create a shallow depth of field (DOF) effect.
The Selective Focus feature has got to be one of my favorite features of the Samsung GALAXY S5 LTE.
It works just like a DSLR, or even better and I got to show you how amazing it is: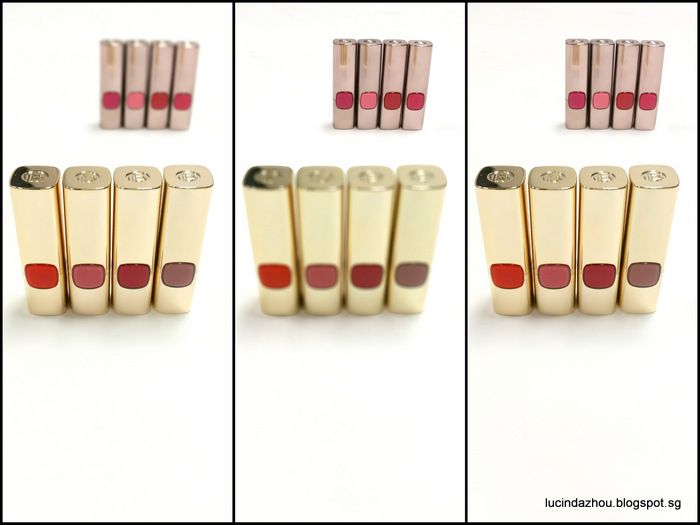 The 'near focus', 'far focus' and 'pan focus' images respectively, just with one click on the photo button.
Are you impressed already?
2)

Extend your remaining 10% battery life with up to 30 hours' worth of standby time

when you enable
Ultra Power Saving Mode
. When this feature is turned on, it will automatically shut down the unnecessary
applications while keeping my essential apps like SMSes and Email on, so that I can still be contactable.
I no longer have to worry about a flat battery and being uncontactable!
This feature is real God-sent,
and comes in really handy when I'm out the whole day without a charger.
3)
Water and Dust Resistant
, so you never have to leave the device at home during a long day at the
beach
or a dusty hike. The rubber-sealed design helps to keep dust particles out and protect against
harmful
ingress of water for up to 30 minutes of submergence at a depth of one metre.
Spilled water over it? No worries at all!
4) Fingerprint Security.
In partnership with PayPal, GALAXY S5 LTE users will be the first to be able to
login and shop at any merchant that accepts PayPal on mobile using only their fingerprint as authentication.
This, I'm sure is great news and convenience to most of my customers.
5)
With the Enhanced S Health, the new GALAXY S5 LTE encourages users to stay fit with various
Exercise modes and real time fitness coaching from the smartphone. It also comes with a Heart Rate
Sensor
– which measure your heart beat, and is also the first smartphone in the world to carry this
function!
This definitely comes in line with my goal to maintain a healthier lifestyle.
Pair it with
the new wearable companion
Samsung Gear 2
for even more freedom
during your workouts!
Designed to take the freedom, convenience and style of wearable technology to the next level,
t
he Gear 2
even comes with a built in 2MP camera. Can you imagine wearing a camera on your wrist,
just like the secret agents in the movies??
DID YOU KNOW..
the Samsung Gear 2 even
allows users to make and receive calls, and receive and
reply messages? Users can even customise reply messages using S Voice
2
. All your emails and other notifications
can
be viewed on the SUPER AMOLED screen, allowing you to stay connected and contactable, whenever, wherever you are.
How awesome is that? It feels almost like we're in a James Bond/sci fi movie already.
6)

GALAXY S5 LTE users get to enjoy exclusive privileges that will enhance their well-being through
GALAXY Life, a mobile application preloaded on the GALAXY S5 LTE. GALAXY Life offers Samsung
consumers exclusive entry and access to a community, where you receive special discounts and offers from
retail merchants online and in stores.
I love how there are so many special discounts and offers at Naomi Hotel and Everything with Fries!
I know I'll be visiting Everything with Fries for the 1-for-1 Nutella Tart with the discount from GALAXY Life soon!
Wait, it doesn't stop here.
GALAXY S5 LTE also comes with a set of specially curated third party content and services via
GALAXY

Gifts (worth over US$500). GALAXY Gifts will provide a single entry into content and services,
which Samsung has made accessible to its GALAXY S5 LTE users so that you can browse through a variety of content,
download them and use

these applications in your daily lives to achieve your fitness goals and a healthier lifestyle!
Are you with me already? ;)