Nestle FITNESSE, with a whole new taste
Sometimes, it can get pretty tough trying to keep up with your fitness routine, especially on days when you
feel extremely unmotivated. I'm equally guilty of such thoughts, and would definitely love to have that extra
push to keep fit. So here are some tips to inject some fun elements into an active, balanced lifestyle:
1) Fashionable Work Out Gear. To be honest, most of the items here are brand new and I
especially bought them for my gym session. But c'mon, the colours are so pretty and it definitely
aided in that extra push for me to hit the gym.
In fact, I had my chance of a personal training experience with Tze Khit, the founder of
Gold's Gym Singapore
last week at their IBP branch (they have 9 outlets in Singapore!)
IBP Jurong East
2 International Business Park
The Strategy, #01-05 Singapore 609930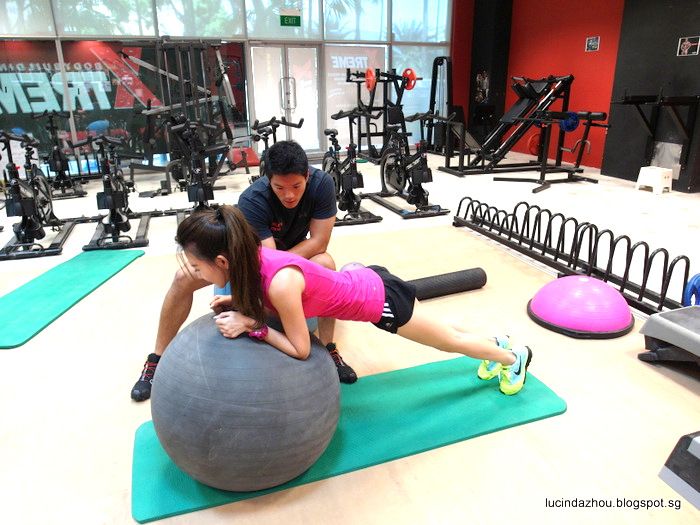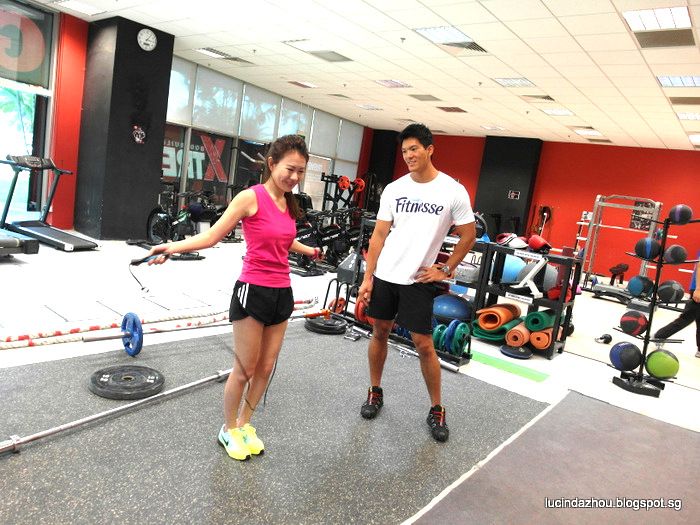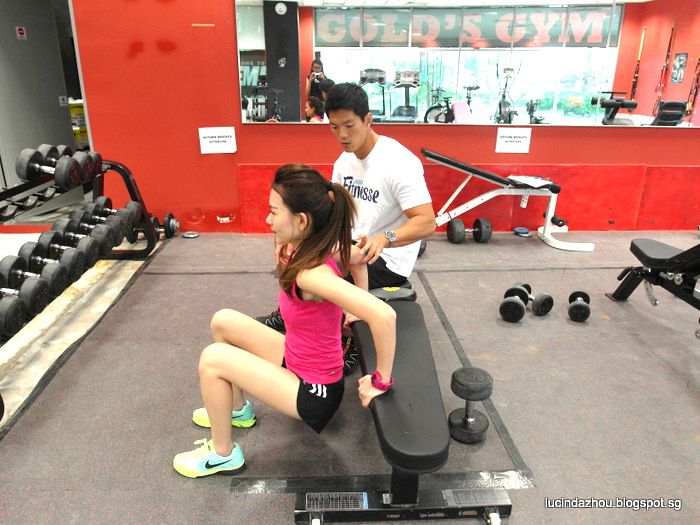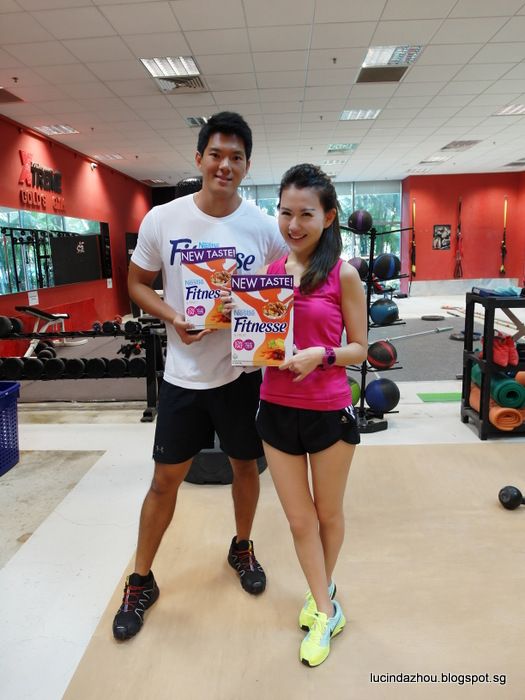 This concludes my first gym session and much to my surprise, I thoroughly enjoyed it.
It didn't turn out as what I imagined. I had fun, and I think that's one of the most important factors in
order to excel in what we want to pursue. So thankful to Khit, for being very patient and encouraging.
2) Food Art. Taking nice food images can be pretty therapeutic and interesting.
The
Nestlé FITNESSE & Fruit
definitely looks appetizing, I must add.
Nestlé FITNESSE introduces new taste - a new recipe which includes lighter and crispier flakes in
three exciting variants of FITNESSE Original, FITNESSE & Fruit and FITNESSE Honey & Almond
- all made with 40% - 53% whole grain. You'll be even happier to know it's Low in Fat, and contains
Dietary Fiber with a delightful blend of fruits.
Speaking about food, do join me in the
FITNESSE 14-day Program
that is designed to shape up
your lifestyle and discover a new you! Have you always been a cereal lover, like me?
Here's an example meal plan: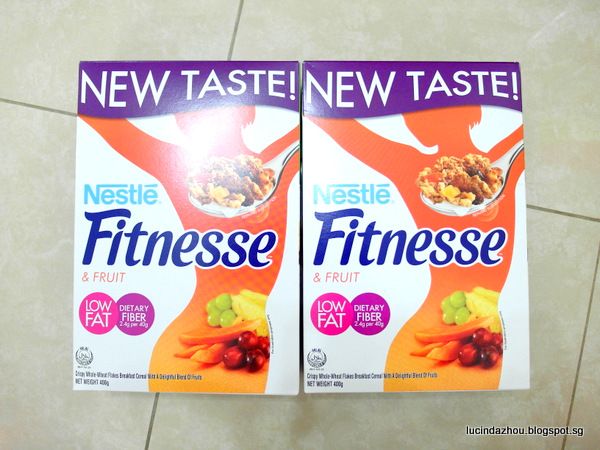 For best results, replace breakfast and one other meal with FITNESSE cereal for 14 days. The third
other meal should follow a balanced and varied diet that is nutritious: eat plenty of fruits and vegetables
and low fat foods. In managing your calorie intake each day, drink plenty of low calorie fluids including
water. And remember to exercise, for little changes make a difference!
The Nestlé FITNESSE with new taste is now available at major supermarkets at $6.70 per pack.
3) For more FITNESSE Fun tips, visit https://www.facebook.com/NestleFitnesseSingapore.
Also, stand a chance to WIN a Fun Fitnesse starter kit worth $100!
Simply SMS the following to 146077688: <blog lucinda>space<name>space<nric>
Keeping a balanced and active lifestyle can be enjoyable too.
Now, stop procrastinating and start working it girls ;)